Check out our Keeneland Concours 2008 Photo Gallery

2008 Keeneland
Concours d'Elegance
The Keeneland Concours d'Elegance is now in it's Fifth year at the Historic Keeneland Horse Race Course in Lexington, Kentucky. The Concours has garnered national, state and local praise from the thousands who attend this event. This years featured Mark was Cadillac. General Motors was present and provided a few Concept Cars and plenty of New Cadillacs to view.

Our trip began early in the morning with a clean 866 Auburn Speedster fueled and ready to go. I needed fueling too, so our first stop was the Cracker Barrel. We met with friends and started our small caravan to Lexington. I followed Naomi's and Barry's Yellow '74 Jaguar XKE. Watching the Jag certainly added to the already scenic drive through the Bluegrass region of Kentucky. Our first stop was a visit to Air 51 Flight Services. Air 51 is Lexington's newest FBO (Fixed Base Operation... I did not know what it meant either).

As it tur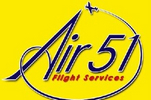 ned out the FBO visit could have been a trip all by itself. We met one of the owners, Dr. Joe Richardson, who graciously took us on what felt like a VIP tour of this beautiful new facility. An FBO is basically a Rich Guys Rest Stop... a place to fuel your plane, clean bugs off the windshield, grab a bite to eat, freshen up, have the plane washed, take care of any repairs, hang out in the Pilots Lounge, make a board of directors meeting in the Conference Room, Watch Movies in the Theater Room, take advantage of the Viewing Tower, Use one of the Porsche Boxster Crew-Pilot Cars while you or your pilot uses one of the guest sleeping rooms on the 2nd floor... like I said, Just your average Rich Guys Rest Stop.

After touring the FBO, we were asked if we wanted to see the Good Stuff. I thought w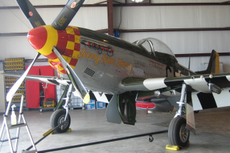 e already had, but if there was more and it was Free, "Yes". We hopped on Air 51's stretched golf cart and headed to Dr. Joes Hanger. The hanger looks like Dr. Joes Toy Room. Of course there were a few old cars parked on lifts off to the side but the Big Toys are the airplanes. The Star is the WWII P-51 Mustang, "Hurry Home Honey". This Vintage Plane has earned itself a respectable place in world history. The condition is as new. Surprisingly we were given permission to climb into the cockpit and check things out. A really Beautiful piece, like Classic Cars, Hurry Home Honey is Art in Motion. Dr. Joe has also collected the training planes that would have been used in training to fly a P-51. There was plenty to see and talk about in the hanger. Thanks Dr. Joe!

On to the Concours. This years event was made up of 15 classes of quality cars to be judged along with Vintage motorcycles. There was the Artist Tent with Automotive Artist from around the country displaying Paintings, Prints and Sculptures. The General set up their traveling GM Performance Trailer and Cadillac Display. Food... there was plenty of Good food being offered this year.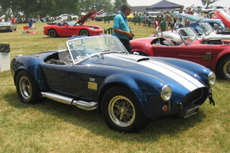 One of my favorite parts of this event is the Special Interest Car and Car Club Paddock Parking. This area is different from General Parking. If you are traveling with your Car Club or driving a Car of Special Interest you are directed to a preferred place to park. Plenty of shade and grass to park, get out the folding chairs, straw hats and cool beverages and settle in for the Keeneland Concours experience.

The 2009 Shows dates will again be in July on the 18th. The Concours Staff has already started planning next years event. Make your plans too! To view a few photo's from this years show visit our 2008 Keeneland Photo Gallery. To view more photo's visit the official Keeneland Concours website.
July 2008